Get the "Stress Free" Buyer Advantage
Before We Meet.
You have been looking online at homes, you have seen a few that you like. Now it's time to find a great agent to guide you through this complicated process.
Is this the Right Time?
The right time to buy can sneak-up on you. Many offers are rejected just because the buyer and their agent weren't prepared or on the same page.
Understand the Process.
It's always best to understand your options, the process, your financing, the contracts, and effective negotiations before you search.   
Know the Market.
  You can rely on my honest candor to show you the market trends and explain a few offer strategies that let my buyers win.
Prepare for Negotiations.
My knowledge of the process puts you ahead of the competition. We will discuss seller's hot buttons and negotiating strategies based on market trends.  
Bottom Line.
Set your appointment to discuss your options, before you get too far down the rabbit hole. This is a complicated process.
Don't settle for a virtual discount broker or your cousin, just to save a little money …
You may qualify for my FULL SERVICE Buyer Rebate Program.
Why is a buyer consultation important?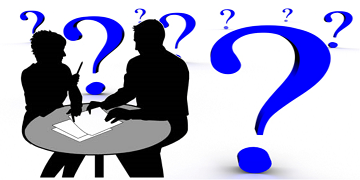 You and your agent need to be on the same page.
We discuss your needs, your situation and your expectations of me. Then we take a look at the market and options available to you. Once it's all clear, we set a "Stress Free" path to get you moved … on your schedule.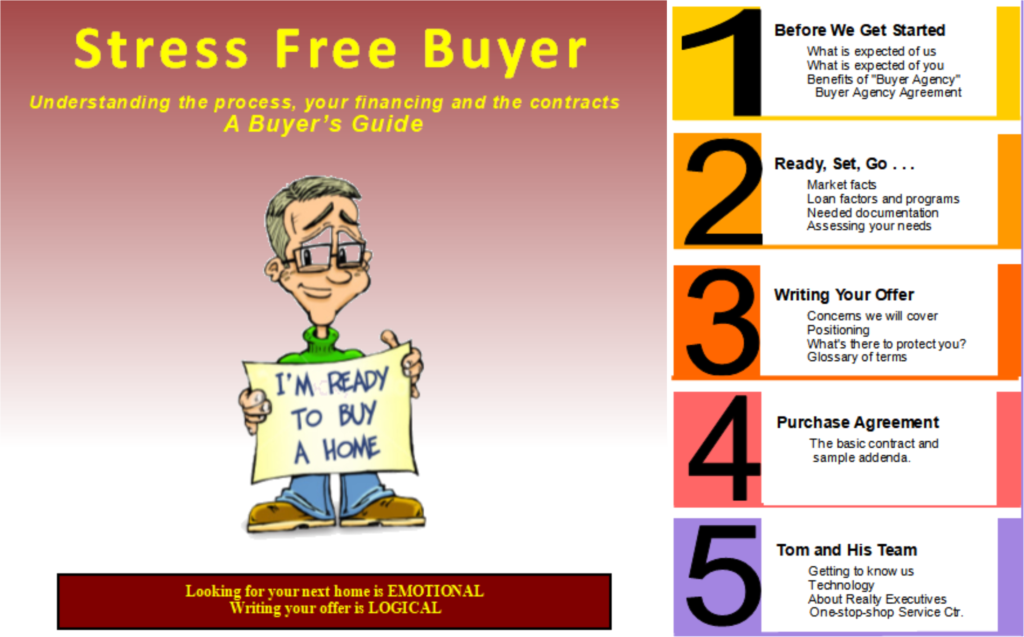 I give you a copy of my "No Stress" Buyer's Guide.
My clients love this guide. I have created a 70 page guide based on real situations in our the local real estate market.  You can read about the home buying process, protections in the purchase agreements, negotiation strategies and understanding your financing.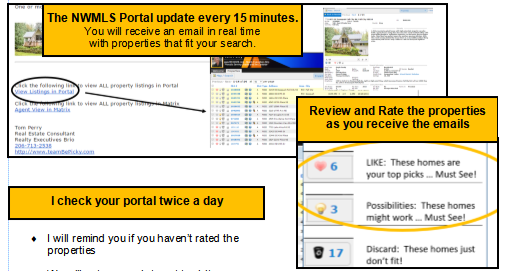 Discover a better way to search for homes.
We search, evaluate and visit homes together. The NWMLS portal is the data base used by real estate agents. I know what homes you receive and which ones you want to see so I can set appointments to tour them.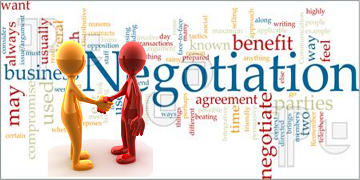 Learn about the safeguards in the purchase agreements and Negotiation Tips.
These are fast moving and complicated times. We begin discussing the strength of an offer and your negotiating strategy from our first meeting. In most cases, you only get one shot at getting your offer accepted. Let me help you with that.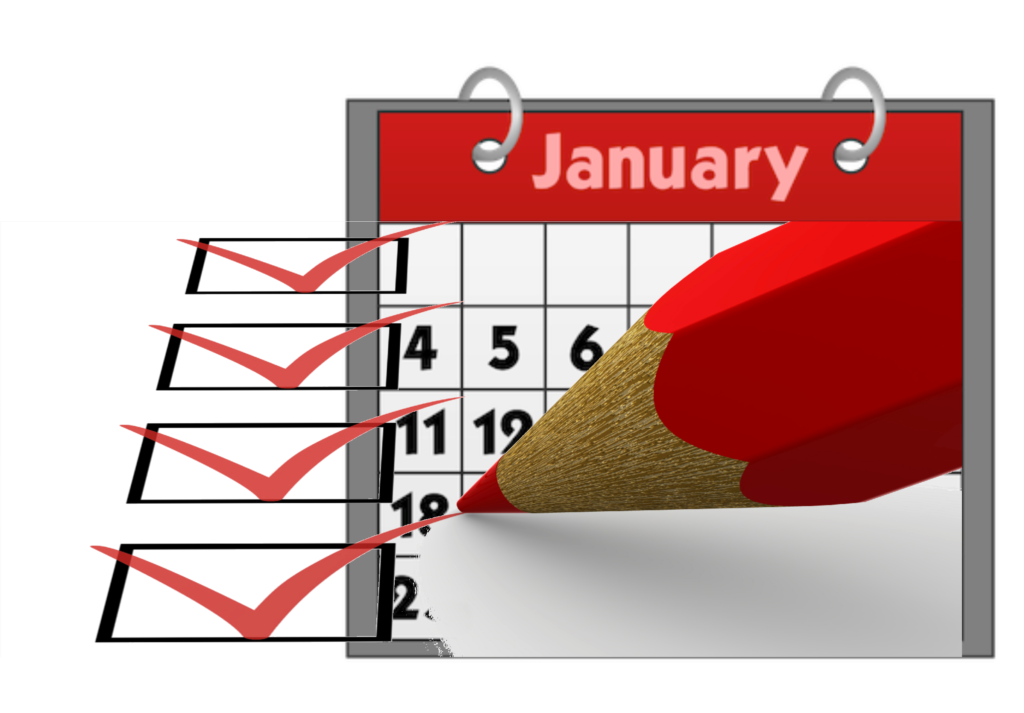 Communication, showing appointments and Timing.
Communication is crucial during your property search, negotiations and the closing process. We will see properties the day they go live and get answers to your questions timely.  We monitor the closing daily to ensure there are no slip-ups right on to closing.

Property Search in Your Pocket.
This app was initially built as a tool for real estate agents. It has direct property information from NWMLS. Plus, County, city, school and other demographic info.  Just point at a house and the home's information is there … You will also have an instant connection with me. 
Let's get together to Discuss Your Options