July Real Estate Market Recap
Tom Perry Summarizes the NWMLS June Press Release and adds data from NAR, NWMLS and FreddieMac.
Published on: August 8, 2023
July has seen the inevitable downturn in the housing market given higher mortgage rates, there are still positives for both buyers and sellers.
The Northwest MLS statistics summarizing July's activity for 26 counties in the report showed declines in listings, pending sales, closed sales and prices when compared to 12 months ago.
Active Listings: A drop of 28.6% YOY and still 375 properties more than June.

The tri-county area (King, Pierce, and Snohomish counties) was lower last month than any July on record except for 2021 during the pandemic.

Months of Supply: Rose from 1.55 months in June to 1.76 months in July. Still lower than a year ago there where there was 2.01 months of supply. 4-to-6 months of supply is an indication of a balanced market.
Median SOLD Price: Dropped 1.6% from a year ago, from $625,000 to $615,000. Similarly, the overall price was down $10,000 from June.
Pending Sales: Down about 13.7% from the year ago and dropped 2.4% from June.
Condominium Activity: Condos are about 13% of the total market. Condo pending sales were down about 11.5% from a year ago. The median SOLD price was $480,000, up 3.23% from a year ago. Note that nearly 60% of all condo sales are in King County.
Listing Brokers must be educated and creative:
Sellers Entice Buyers: Some sellers are offering a 2-1 temporary mortgage rate buydown to purchasers. The cost for this option can be offered to pay for either the temporary buydown, a full-term buydown or a price reduction at the buyer's discretion.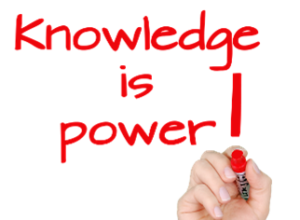 Investigate underutilized Loan Programs: Listing brokers should investigate, discuss with sellers, and disclose all loan options to make it easier for buyers to buy the listing. These programs can offer easier qualifying, as little as "zero" down payment and possibly lower interest rates. Programs include Down Payment Assistance, FHA loans, VA loans, USDA loans.
Competition is still fierce for the best homes priced aggressively: Homes are still being snapped up as they come on the market, with multiple offers and SOLD at a price higher than the list price.  It is more imperative now than ever for all buyers to be fully vetted and qualified, with full disclosure when submitting an offer in today's competitive market."
The reason for sellers to sell before they make an offer on their next home: In multiple offer situations, offers that are contingent on the sale of the buyer's current home are being overlooked.
Financing options that may allow sellers to buy before they sell: Before you list your home, investigate a HELOC (home equity loan). After you list, there are bridge loan options offered by many lenders with unique benefits. There are also private funding options.
Home prices on the rise even though the number of closed sales is down 3.2%. Contributing to this were several hot pockets, both urban and rural. (Data from NAR)
Looking at County numbers:
Median home prices have decreased in all but 6 rural counties in Washington. The number of pending sales is also down throughout the state. (Data from NWMLS)
Looking at the Eastside Numbers:
Median home prices have increased nearly 45% over the past 5 years.
Homes priced under $700,000 are less than 14% of the current market.
The data below is for Bellevue, Redmond, Kirkland, and Issaquah; Resale homes, no new construction, no condo/townhouses.
It will be wait and see if prices can continue to rise given the stubbornly high mortgage rates. Rates started the year at 6.48% and on July 6th were 6.9% being driven by a resilient economy, persistent inflation, and a more hawkish tone from the Federal Reserve. These high rates combined with low inventory continue to price many potential homebuyers out of the market.
Other mortgage rate issue on the watch:
Almost 33% of in-state homeowners have mortgage rates at or below 3%, and 87% of owners have rates below 5%. There is little incentive to list your home for sale if you don't have to.
Mortgage rates dropped below 5% for the first time in history in 2009.
Last week's rate on a 30-year fixed rate mortgage was 6.9%, according to Freddie Mac. A year ago, it was 4.99% and two years ago it was 2.77%.
Buyers look for more affordability: Just as buyers have moved to counties north and south of the high-priced areas in King County, buyers are leaving Chelan and Douglas Counties for lower priced properties in Okanogan and Grant Counties.
Buyers on the Fence: More buyers will be searching to purchase a home with the forecast of lower mortgage interest rates. There are high expectations for 2024-2025 from many industry leaders.
Anticipated Inventory: An estimated 70% of buyers have a home to sell, which should provide additional inventory, but with demand in the more affordable and mid-price ranges exceeding the number of new listings, prices should continue to climb.
Gardner Windermere Economist: "Mortgage rates are unlikely to move tangibly lower during the balance of the summer. However, If the economy starts to soften this fall, rates could start to drop and could revitalize the market."
Redfin CEO Glenn Kelman: "Once viewed a recession as unavoidable, and now see it as unlikely. When rates come down, the housing market will be poised to grow again."
The Federal Reserve recently predicted the economy will largely avoid a recession in 2024. That sentiment has brought renewed optimism for a housing market rebound.
Check REX2020.com for more blog posts, information about the market and step by step strategies for sellers and buyers.
This information is valuable and timely for today's real estate market.
Whether it's time to buy now or in the future, you will receive options that will help you to put a plan of action in place.  
Tom Perry: Since 1988, Tom's focus has been to learn enough to be a great agent for all his clients. He loves what he does as you will see should you connect with him. An accomplished teacher and real estate coach, the knowledge and negotiation skills he has learned from being on all sides of hundreds of transactions is certainly a benefit to his clients.
Keeping up with the swift technology changes, current legal issues and local trends in the market is a necessary daily task which gives his clients the upper hand when it's time to sell or buy real estate.
Tom Perry  –  REALTOR®  –  Personal and Investment Residential Real Estate
Realty Executives brio  –  Bellevue, Washington
Not all agents are REALTORS®. We are held to a higher standard. Beyond the education,
we are held accountable to the Code of Ethics.  Always ask, "Are you a REALTOR®?"