Trusted Service Providers
The Home Detective – Reid Guthrie
(206) 7868649
Website: http://www.thehomedetective.net/    
Home Inspection Services:  Prompt, deliberate and helpful home inspector you can trust Reid to do a thorough investigation of your home.  His written reports are clear and inclusive of issues with photos as well as recommendations.
Curbio Construction – Big or Small Jobs
Website: https://curbio.com/
These guys have several crews and area superintendents to ensure your job gets completed to their quality standard, close to budget and in a reasonable time.  Once they see your project, they bid the job. With your approval, they complete the job and you pay at closing!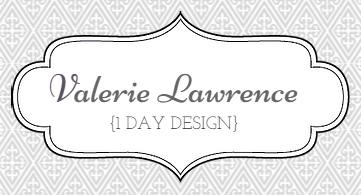 1 Day Design – Valerie Lawrence
425-466-6108   
Staging a home "For Sale" is so important in today's market.  In most cases you only have a first impression.  Valerie is awesome at what she does.  She turns a normal room into a sub-conscience selling point.  
American Pacific Mortgage – Kenton Becker
206-423-255 kenton.becker@apmortgage.com  
Web:  http://www.kentonbecker.com/  
This company makes dreams come true.  Kenton Becker, his processors and the Land Home Financial underwriters are understanding time sensitive and caring throughout the process.
A more complete list of service providers used by my clients can be found in both the Buyer and Seller Guides. 
Over the years, we have had most every situation come about.  We have worked with several service providers that have delivered great service consistently.  There is a list in the seller book "Net Top Dollar" which you will receive for our listing consultation.
Tom Perry, Realty Executives Brio and their brokers are not compensated in any way for a referral or any other reason by any company recommended by anyone affiliated with Realty Executives Brio.  Our client is directed to "Ask the Google" for other service providers. The client should conduct interviews, select service providers and pay for their services.  the client, holds Tom Perry, Realty Executives Brio and all affiliated brokers harmless for workmanship or billing issues and any damages incurred by or from one of the service providers on our preferred provider list or one that is simply recommended .